Owner and Maintenance Manuals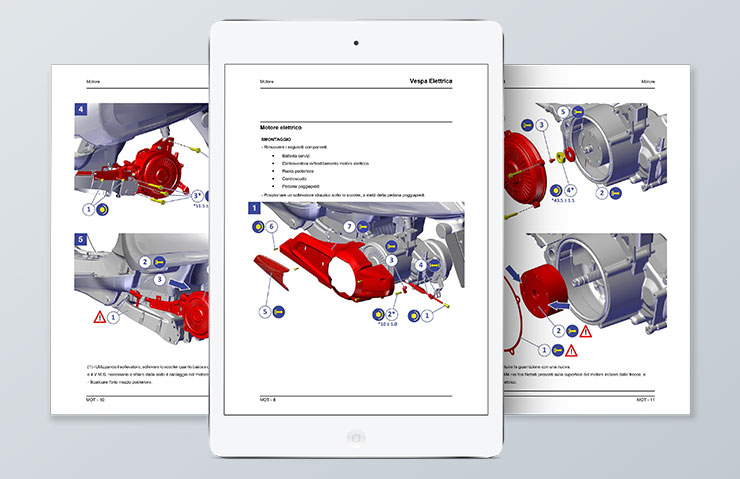 Satiz TPM provides the necessary skills for the design, creation and production of technical publications for end users, such as those on board for vehicles (Owner Manuals) for dealers and maintenance technicians (Maintenance Manuals, Spare Parts Catalogues).
Services are provided using advanced and innovative publishing platforms, able to create a competitive advantage in terms of implementation times, service quality and cost of the asset. Our systems are equipped with digital approval workflows, allowing the distribution of technical publication, both through traditional outputs and via web, mobile and/or dedicated digital instruments.